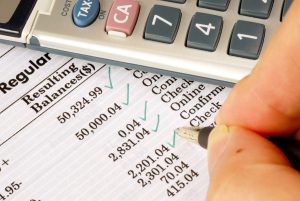 Choosing the right accounting firm is critical when establishing trust; growth and value often require trust from your customers, lenders and employees. At Breedlove & Co., P.C., we strive for efficient, reliable and affordable services. We assist you with reporting requirements imposed by banks, outside investors, governmental agencies, and governing boards. Engagements are structured to provide the appropriate level of assurance based on the needs of both our clients and the end users of their financial information.
We endeavor to fully understand the distinctive characteristics of your business and the industry in which it operates. With that understanding, we utilize the latest technology to efficiently plan and perform your engagement, and provide value-added insight for strengthening internal controls, and recommendations for improving and increasing operating efficiencies.
Our services are supported by a rigorous system of quality control based on independence, integrity and objectivity.
We continually monitor changes in accounting principles to help our clients make proper business decisions. While performing these services, we provide guidance and identify recommendations for our clients. We encourage proactive communication from our clients to discuss issues when they arise, rather than just when the services are performed.
Breedlove & Co., P.C. provides the following financial statement services for non-profit organizations, local governments, and non-public entities:
Audits
Reviews
Compilations
Preparation
Agreed upon procedures
Personal financial statements